feels,feels,feels.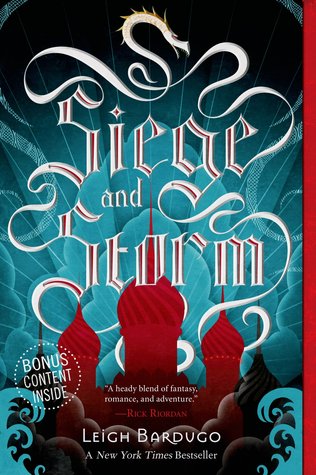 1. Another amazing book by Leigh Bardugo!
2. The story gets more intense and we can see character development. I  keep loving Alina! She's great and my role model.
3. I decided who I'm shipping. Though I still think this story doesn't need romance to be great, a character stole my heart complelty and I had to ship it. And I have to admit, I love romance.
4. The Darkling apperances were so porwerful and creepy. He's a very important piece in Alina's search of where she belongs and to grow in her powers. So good!
5.I still don't know what's so wonderful about Nikolai.
THE ENDING SHOCKED ME. I was so scared to read the next book.