You know there are books that changes you? That makes you become fearless, to fight for your dreams, to become a better person. This is how I feel with I read Throne Of Glass series. I haven't felt like this in a long while with a book series, since I read Shatter Me. I am in love with this series, though is breaking my heart I can feel again what I haven't felt for a book in a while. This series stole my heart.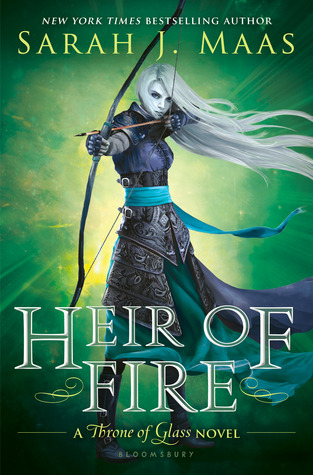 Now we know Celaena's true identity. She must decide between facing her destiny and restore her land or be a coward and fight for her own freedom.
This book felt like a slow knife stabbing my heart. Celaena's heart is broken. She has faced so many things in her life, she can't believe anything happening to her. Reading her suffering broke my heart every time.
Rowan. Rowan… I still have mixed feelings about him. Most times I didn't liked him, sometimes I did. He's vital to Celaena's character development but, it bothered me sometimes. He was taming Celaena and I missed her being a selfish badass.
The ending of this book is epic, painful, hopeful…EVERYTHING. Just when you thought some characters where fine… NOPE.
Chaol. My Chaol. He's my favorite. I love his character so much I can't even start. I was so scared for him but at the end he finally got his head in place. I can't wait for the epic moment in Queen Of Shadows to come.
I know what to expect from Queen Of Shadows. The love stories are over. I know my ship won't sail. Celaena is a whole new person now. And she has moved on.
This is all I can say about this book without giving any spoiler. All I can say before I start crying again. The book hangover is huge. I don't know if I'll be able to read something else. This series is my favorite!
I have to admit that Sarah J. Maas just changed my life. As a an aspiring author, she inspired me to excel in my stories and be more passionate about what I want to write. There are no limits in giving your story everything you always dreams.