I need a word with David Levithan now!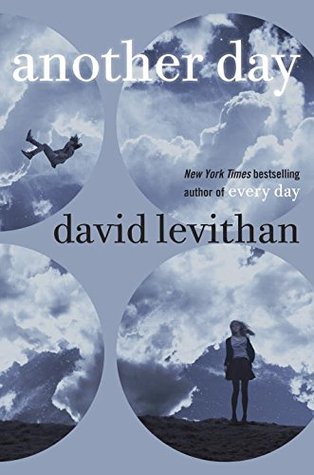 Release Date: Agust 25, 2015
When I finished reading Every Day I begged the Universe for a chance to read Another Day before August. My wish was granted by the NetGalley fairies.
This book is amazing as Every Day. All the feels from Every Day are in it and more. This is Rhiannon's version of the story (NOT A SEQUEL). We go inside her heart and mind, her troubles and confusions over Justin and A. I enjoyed her as much as I enjoyed A's version. I felt sorry for her as much as I did for A. Rhiannon is a good girl but she has a very low self-esteem, suffers a little bit of depression, she is in a bad relationship where she believes Justin is the only guy who will like her and she settles for less. In this book we understand her better, and learns how the presence of A in her life begins to change her. We also understand the choices she makes towards her relationship with A and how she deal with being with a person who changes body every day. This book can be read without reading Every Day first but I recommend reading the first book one first. I loved both books but I have to admit that I loved Every Day more, but I love the ending of Another Day one better.
The ending seemed like a cliffhanger for me. Okay, let's be real Every Day fans: It is a cliffhanger.  I need more! Definitely, the ending will leave you begging for a third book. I love this story so much and with this book I couldn't help but to fall in love with this love story all over again.
**THANK YOU SO MUCH NETGALLEY AND RANDOM HOUSE FOR PROVIDING ME THIS ARC IN EXCHANGE FOR AN HONEST REVIEW.**
Also, I want to give a HUGE thanks to Brittany from Brittany's Book Rambles for sending me her extra copy of the physical ARC of this book, after I tweeted about giving away my soul for it. (Fortunately, I didn't had to.)