Top Ten Tuesday is an original feature/weekly meme created here at The Broke and the Bookish.
        So far this year I've read 36 books. I am surprised of how many great books I had the privilege read this year, and we are only half way. Is hard to pick only 10 book, but I am going to mention the top top top 10. Ten books that changed me, that inspired me to keep writing, books that left me in a book hangover. In no specific order (maybe they are), here are the ten best books I've read so far in 2015.
Bonus: I'll put a non-spoilery quote from each book because I really want you to read them.
1. I'll Give You The Sun by Jandy Nelson
When I finished this book I thought that my reading life was over, I was scared that I was never going to like a book anymore because I felt like I read the best book ever. This book is nothing I've read before, I never expected everything I got from it and it was amazing.
"Meeting your soul mate is like walking into a house you've been in before – you will recognize the furniture, the pictures on the wall,the books on the shelves, the contents of drawers: You could find your way around in the dark if you had to."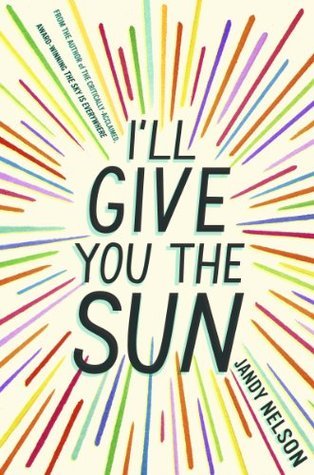 2. Every Day by David Levithan
    I never thought I was going to love this author so much, but after reading this one he joined my list of favorite authors. This book is beautiful in its own way. I will never forget this beautiful and unique love story between a spirit who changes to a different body every day and the girl it fell in love with.
"I notice you, I want to say. Even when no one else does, I do. I will." 
3. Blue Lily, Lily Blue by Maggie Stiefvater (The Raven Cycle Book 3)
     When I thought this story couldn't get any better, this book happened. So far is my favorite of the series. Mind blowing prelude to the final book coming out next year. I couldn't put it down, the characters development is incredible and the story gets way better.
"You can be just friends with people, you know," Orla said. "I think it's crazy how you're in love with all those raven boys."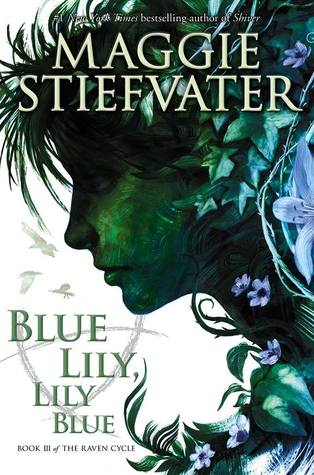 4. Never Never by Colleen Hoover and Tarryn Fisher
    I read this book/novella and the book hangover was painful but I was glad that I found a new favorite book. This book is so good I had to read it again when I finished it. I feel in love with the characters so bad.
"Everything about her is captivating, like the aftermath of a storm. People aren't supposed to get pleasure out of the destruction Mother Nature is capable of, but we want to stare anyway. Charlie is the devastation left in the wake of a tornado."
5. Liars, Inc by Paula Stokes
    I don't remember reading a book about murder and suspense before this one and I really enjoyed it. I couldn't stop reading Liars,Inc! The characters are twisted and the love relationship in the book is great. I liked that this book got me into a roller coaster of feels and the ending was great. Parvati is a character I loved and hate and loved again. And Max is a book boyfriend potential.
"When you care about someone, you can't just turn that off because you learn they betrayed you."
6. Find You In The Dark by A. Meredith Walters
     Twisted and messed up, just like I like it. I wasn't planning to read this book when I started to read the first page just for curiosity, I couldn't put it down.
"Why are you interested in me?" He asked quietly. Hmm. How to answer that one? I didn't want to tell him that I thought he was the most gorgeous creature I had ever seen and wanted to have his babies. That might be a little much." 
7. Simon Vs. the Homo Sapiens Agenda by Becky Albertalli
      First LGTB book I read. I picked up this book to know what was the hype all about. I joined it. I couldn't put it down and the ending is so adorable I had to hug the book.
"It is definitely annoying that straight (and white, for that matter) is the default, and that the only people who have to think about their identity are the ones who don't fit that mold. Straight people really should have to come out, and the more awkward it is, the better. Awkwardness should be a requirement." 
8. A Court Of Thorns And Roses by Sarah J. Maas
       This fairy-tale like book filled all my expectations. If you believe in the power of love and how can love transform thing, this book is perfect. I loved it.
"I threw myself into that fire, threw myself into it, into him, and let myself burn."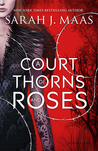 9. I'll Meet You There by Heather Demetrios
This book is amazing. It has a lot of drama, real life problems, romance and pool scenes. I love this book so much and this story will be forever in my heart and every time I hear the song "Hotel California".
"And maybe some people are like collages – no matter how broken or useless we felt, we were an essential part of the whole. We mattered."

10.  The F- It List by Julie Halpern
         Cancer, sex, drugs, bucket list, friends, humor and beautiful cover? … yes, gimme gimme! I read the first sentence and I wanted to read this book right away and that's what happened.
"I have always kept a stack of library books next to my bed as a lifeline. If I ever woke in the middle of the night too scared to move or too sad to roll over, the books were my saviors."