Let's Get Lost is about getting lost and being found.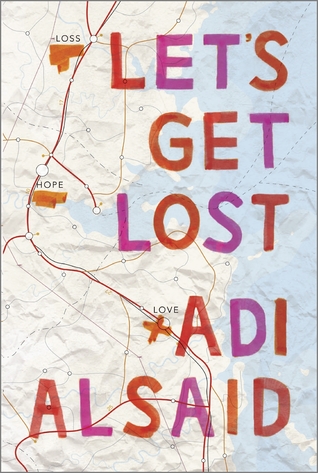 I love road trip books; 1) I want to do road trips, 2) because I want to write a book with a road trip and I need to research. I own this book for a while but I didn't read it until now.
The main character of this book is Leila, but we meet her and know about her from the perspective of four different people she meets on her drive to Alaska. The main goal of her trip is to see the Northern Lights. Leila is a mystery, she appears in the life of four teens when they need her the most and change their lives. I was not aware of the way this book was written before reading it, is four different stories with one character in common. When you finish one story you have no idea what character you are going to find next, so there's that element of surprise all the time. My most memorable stories are Hudson's and Sonia's. Sonia's part was my top favorite and the one that got me in tears. Her story was very emotional and contained that romantic element of forbidden love that I like. When you read Leila's part you get to know her real story and understand things she did before in the story. This book is amazing! Is the kind of book that makes you think, dream and hope. Is a simple book but with a powerful meaning of trusting your present and look forward to the future. I wish there was a sequel but no sequel is coming, so I will imagine her future of the characters.
Adi Alsaid's next book is called Never Always Sometimes and comes on August, 4. ARC review soon to come.