With all the hype this book brought when it came out I got curious about it and I added it to my Wish List. I never read anything from Sarah J. Maas before but I read great things about the Throne Of Glass series. And finally, my friend who went to NYC, got me a signed copy from Books Of Wonder.
A fellow blogger, Josie Knight from Josie's Book Corner, hosted a June Read Along featuring this book. I wanted to join so I started reading this book as soon as I got it in my hands.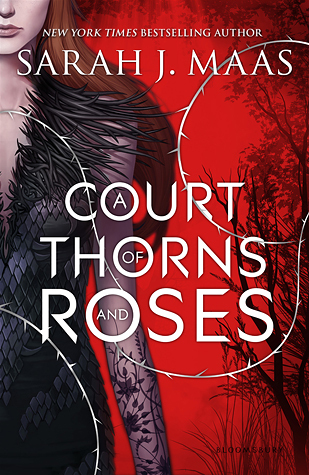 A Court Of Thorns And Roses is a retelling of one of my favorites love stories ever, The Beauty and The Beast, I never read retelling that I remember, so this was a good chance to read one finally. I loved it! It does it justice to the original with all the twists and this new world created by Maas. You know the story, you know how it ends and it still surprises you. It has the feeling of reading a fairy tale but more complex.This was the kind of love story I like to read, where the characters have to fight for love and where good things are not easy get.
The book started very low, for me. Because all the hype I read about this book I was expecting a lot more. That "lot more" started half way in the book and after it I couldn't stop. Then I understood why people love this book so much. The first half was introductory, getting to know the characters well, and when you learn secrets and things begin to connect, there's no way to put this book down. I loved the characters so much. I wanted to get them out of the book to real life. Tamlin is like an elf from Lord Of The Rings and I loved him and Feyre too!
This book felt like a childhood dream book come true. The ending is spectacular, I loved it ! Wow! I can't believe I loved this book so much! It reminded me of the power of love and how it can truly conquers all. Though I might seem cold hearted and a hater, inside, I am a hopeless romantic. This book is perfection!
This book is supposed to be erotic and seductive, well in my opinion, I didn't read anything i haven't read before in YA Lit. So to go safe, let's consider it "Mature YA". Grade 11 – up.
I totally recommend this book to everyone who enjoy retellings and love happy endings.
What's left to say? I am in love with this book.