Proof Of Forever is the story of Zoe, Luce, Tali and Joy, inseparable best friends until something happened that made them take their our ways. Two years later they reunite back at the Camp where they always spent their summers. A magical photo booth takes them back two summers ago when they were fifteenth. Now that they know the future they feel they have a second chance to life that summer and although they are trying to keep the things the same to not ruin the future, things are different.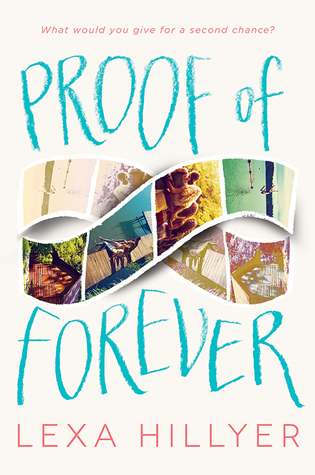 I have mixed feelings for this book. I think it was not my type of story. The book is written in third person POV and the four girls are protagonist, and I felt like I wanted to know more from them but everything felt fast paced. When they go back to that summer when they were fifteenth years old, things do not happen the same way and they start a journey of rediscovering themselves. I didn't felt the chemistry between them. The have very different personalities and I know that doesn't matter for friendship but I didn't felt them as best friends. Most of the time at camp they are separate doing their own thing, finding love or having other adventures on their own. The characters do find themselves, re-discover themselves and it's kind of predictable. I really wanted to love this book, but it wasn't the best. Not for me. I don't know if I was supposed to cry in the ending, but I didn't because I didn't felt connected to the characters.
This is just my opinion. I like more deep stuff. But this a good summer story.
I received this ARC from the publisher via Edelweiss for an honest review.**