I didn't built myself any expectations when I started reading it for my local bookstore, Book Club. I guess not having any expectations made me enjoy this book better.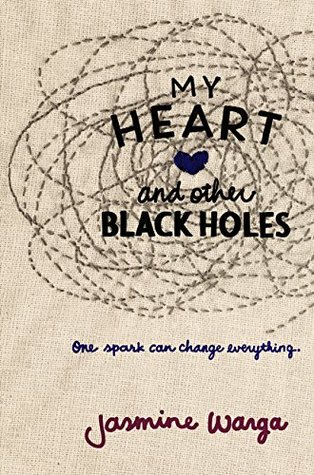 Aysel wants to put an end to her life, but she doesn't have enough courage to do it alone.When she discovers a website with a section called Suicide Partners, Aysel's convinced she's found her solution. Roman, a teenage boy with a family tragedy, is also looking for a partner. Even though Aysel and Roman have nothing in common, they slowly start to fill in each other's broken lives. But as their suicide pact becomes more tangible, Aysel begins to question whether she really wants to go through the suicide. She must choose between wanting to die or trying to convince Roman to live.

This book is simple, a fast read, straight to the point; and that's the beauty of it. Aysel, (Uh-zel rhymes with Gazelle), went through rejection at school from people who judged her or had a wrong perspective of her. Following "FrozenRobot"'s post on Suicide Partners I was expecting him as totally different person, I was wrong. When Roman shows up he's an athletic guy, good looking, maybe the guy every girl wanted to date, but inside he was broken. Roman, suffered a tragedy that he blames himself for. Both bond in a "suicide pact friendship" that turns up changing Aysel's life.
The ending might be predictable, but that doesn't matter. What matters about this story is that it's a message of hope, life-affirming, and love. I was very touched with the message of this book; I drop few tears along the reading.
I recommend this book to anyone who's ever had suicidal thoughts, before or now, because this book is more than a book, it's a message. There's hope and you are not alone.
Since the message I want to bring to the world through this blog is about not feeling lonely, I highly recommend you this book if you are follower. I would loved you to read it.
P.S. If you feel sad, lonely, wrong, look for help. I know it's hard to talk about it with somebody else because we feel scared but, you can talk to someone online or look for help in different sites. There's hope out there, believe. I tell this by personal experience. You can talk to me if you want.