I wasn't planning to read this book, since I have tons of books in my TBR list. But it was the chosen book for my local bookstore's Bookclub at The Bookmark so I decided to give it a try. I was surprised by it. It's a really good book, easy to read, fast paced, and I couldn't stop reading it. I got into it and read it very fast.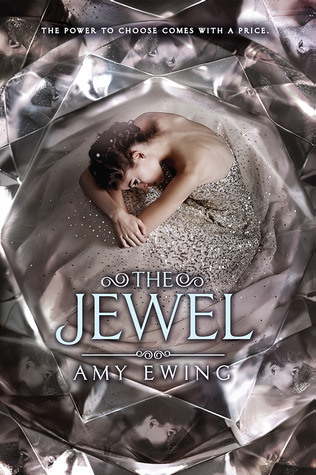 The Jewel is the center of the Lone City. The Marsh is the outside circle of the Lone City. Girls from the Marsh when they get their first period are tested to check if they have powers and if they do, they are taken away and trained to be surrogates of the royalty. Violet, purchased by the Duchess of the Lake, learns the cruelty, the lies, the truth behind the royal life in the Jewel.
The story of the book is very original. I've never read a book like this before. I was very intrigued with the story when I started to read it and I couldn't stop. The thing about the girls having to carry the royalty's babies was very surprising. It's a very easy read, though the story might get complicated at some point the writer did a great job placing the words right in place. I really really liked this book and I can't wait to know how the story develops in the next two books.
If you like dystopian books, but you are tired of reading the same thing over and over but with different characters, I recommend you The Jewel.
And YES, there's romance ! You won't be disappointed.