As I said in my review of the first book of The Raven Cycle, The Raven Boys is a more introductory book. This begin the second book of the series is more intense. Now that we know the characters and grew feelings for them, they manifest in all their Raven glory, and it makes the book better than the first one. New characters join the series and we begin to discover secrets.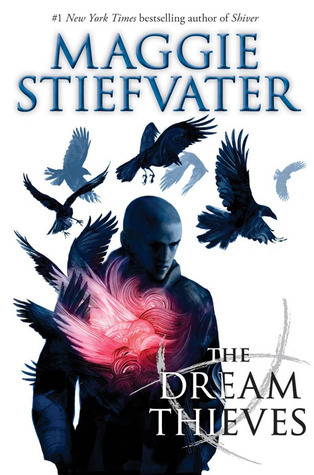 It centers around Ronan and his power of stealing from dreams. We find out more of his back story, what was his father and who killed him. Another dream thief comes around begin all Moriarty style kind of villain. In this book Blue and her confused heart finally begin to define her feelings for who's been told would be her true love ( I don't want to say name here). Since is written in 3rd person POV and we get inside everyone's head I felt like I was everywhere and I so desperate when I wanted to know more about what was happening with one character, and the next chapter was about someone else.
Character development was really good. Adam finally starts to get things on this hands and tries not to be so dramatic and so over Gansey. Blue is going all feminist and cute. Romantic scenes with no kiss where so deep and I was almost dying of feels. It's very hard to write romantic scenes with no kissing or saying things like " I love you" " I can't stop thinking about you" these days but, Maggie did a great job doing this.
I need to talk about Mr.Gray. I loved this character development. I was really touched by him and felt sorry for him. I won't go on details because I don't want to spoil anything here. I was so excited and thrilled with what happens with him near the ending.
Overall, this book is so like nothing I've read before. I already have the third book ready to start reading it. So next book review is Blue Lily, Lily Blue.
No one else I know read this series, I feel alone on this. If you read it please write a comment so we can talk about it.