"You have been with me from the very first life. You are my first memory every time, the single thread in all of my lives. It`s you who makes me a person."
       I still think about this book and I can't believe what I read. I might exaggerate but this book is really wow. It was hard to put this book down. Christina Perri's song " A Thousand Years" was totally made for this book, it's the perfect description. It's a beautiful story full of love and hope.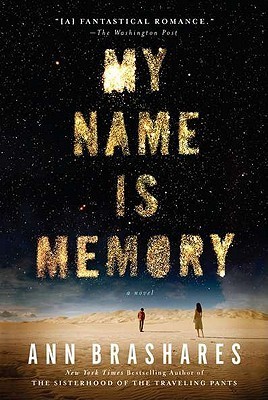 In Daniel's first life he stuck in love with Sophia, falling in love over and over again with her over centuries. Daniel has a gifted memory, he remember each of the lives he has incarnated into. Sophia, as he calls her, is our Lucy. Lucy having a crush on Daniel in High School doesn't remember her past lives. Can true love really conquer all?
What if we born again after we die in another age, in another body? What if every weird dream or familiar face was because we lived lives before this one? This book explores the theme of incarnation which I am very fascinated with it. The book make us believe, at some point, that our dreams and things we can't understand about ourselves is because we lived lives before this one. This is a beautiful magical love story, filled with story and passion. I cried and I felt hurt. I love this story and I am sad that the book finished. I will never get over this book, I will never forget this story that broke my heart and made me feel alive again. This is the first Ann Brashares' book I read, I will probably read her other books.
Please, read this book! It's a beautiful love story, believe me. If you ever believe in the beauty of literature you have to read My Name Is Memory.
Share your thoughts and comments below!