This is my list of the best 10 books I read this year that came out in 2014. It was hard to set an order, but I tried my best to pick just 10. I gave all these books 5 stars in Goodreads, but of course I have some I hold most dear than others. I couldn't read all the books that I wanted to read from this year, the rest are in my "Books To Read" list, so I won't count them here. I will post reviews when I get a chance to read them.
This year has been a really good reading year. I read more than 50 books. I fell in love with a lot of fictional people. I cried over books, I swooned, everything. It's been a wonderful experience. I already own tons of books I will have to read for next year, though it's going to be hard because I'll start college.
Enough of introductions! Here's my list!
1. Ignite Me by Tahereh Mafi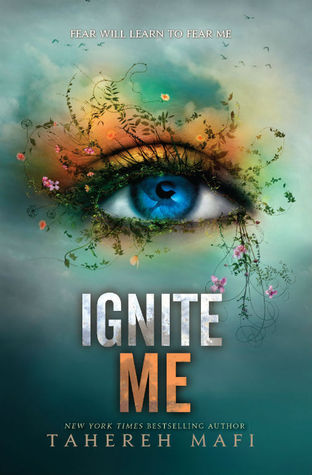 "In a world where there is so much to grieve and so little good to take? I grieve nothing. I take everything."
This epic beautiful conclusion of one of my favorite book series ever, Shatter Me, was perfect. Juliette Ferras turned this year into one of my favorite fictional female character and role model. In this last book Juliette finally accepts her power and is ready to work on it. On the other side, Juliette finally accepts her true feelings for Warner and everything I wanted to happen in this book happens! Everything about this book is everything I wanted to read and I was so happy. I ended up in a book hangover terribly bad.
2. The Retribution Of Mara Dyer by Michelle Hodkin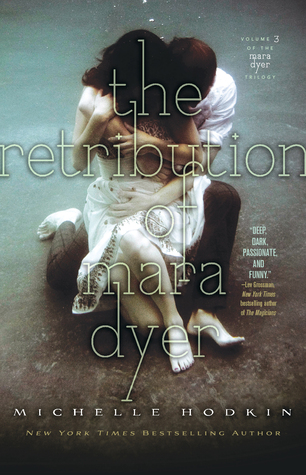 "This is a love story. Twisted and messy. Flawed and screwed up. But it's ours. It's us. I don't know how our story will end. but I know it will start."
Another book series finale. I read the whole series this year and this last book I read it in 1 day. Waiting for this book was torture, really.  Mara Dyer series is amazing and so good and inspiring. When I read it automatically became one of my favorites. Though I prefer to say that the second book was my favorite, this was book is totally amazing and beautiful. The ending of the book is perfect and I almost couldn't continue my normal life because the hangover was horrible.
It's a love story with a paranormal and psychological twist that it was so amazing and perfect, I would read it again and again.
3. The Young Elites by Marie Lu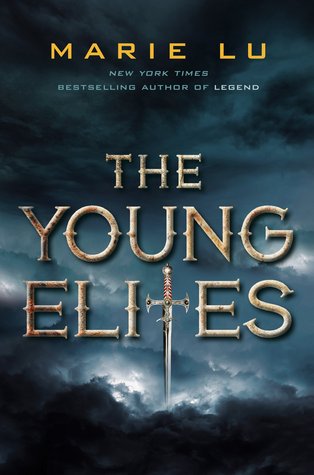 "Be true to yourself. But that's something everyone says and no one means. No one wants you to be yourself. They want you to be the version of yourself that they like."
I read some reviews and some people may not like this book, but I love it. If it's Marie Lu's I love it. This book is a original story, with new stuff for me and I am so glad I read it. I enjoyed a lot. I am full of feels and my heart is broke so far. This is the first book of a new series, it's just the beginning and I cant wait to continue this story. I personally relate to Adelina, because she has a dark side and she tries to hide it but at the end she have to accept herself as she is.
4. Since You've Been Gone by Morgan Matson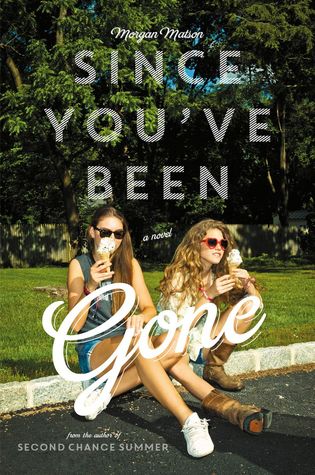 "I don't think you have to do something so big to be brave. And it's the little things that are harder anyway."
Yayssssss!!! Morgan Matson is great ! I love her writing, she writes in a way that you don't need to go to a psychologist because she understand you. Though this book is for young adult is very mature and anyone can read it and be changed. I always say that this book changed my life. Is about doing what scares you and finding out what's behind that wall of fear. I love this book  so much that I want to keep it to myself, I shouldn't recommend it because I feel it mine and I don't want to share it. Anyways, read it… you have to.
5.We Were Liars by E. Lockhart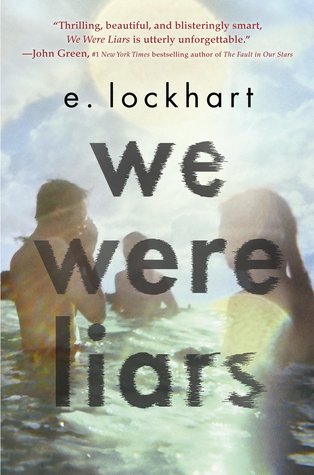 "Someone once wrote that a novel should deliver a series of small astonishments. I get the same thing spending an hour with you."
This book is a complete beautiful mess. I read it in one day and I was so shocked that I had to read the end over and over again. I can't tell much about the plot because I don't want to spoil anything. I loved it and I would read it again, because maybe I like to suffer when I read books. And after this book, you will get lots of feels when you go to the beach.  
6.The Museum Of Intangible Things by Wendy Wunder
 "And I learn that facing your greatest fear is liberating. You no longer have to worry about it, because it has already happened. And you have survived."  
 If it was it for me, I was never going to pick up this book. My cousin, she knows what kind of book I like, recommended this book to me and I loved it. When you see the cover you think this book is a about dumb friends doing normal things, totally chick lit or maybe a lesbian book, I don't know…. the thing is is nothing like it. Actually is about mental illness and suicide, first love, road trips and everything I love in a book. It joined my "favorite books ever" list because it's really good. I recommend it to everyone who likes books about people with mental illness because it's a great story and we all can learn something from it.
7.Love Letters To The Dead by Ava Dellaria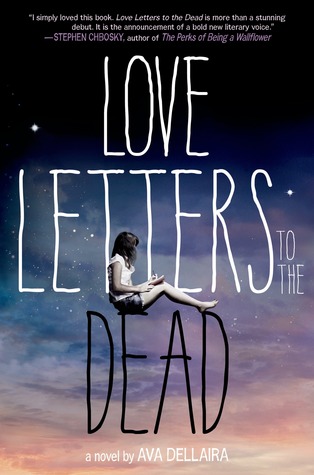 "Truth is beautiful, no matter what the truth is. Even if it's scary or bad. It is beauty simply because it's true. And truth is bright. Truth makes you more you."
When I finished this book I was crying. The end, the story, how the characters find a way in the end to be themselves and accept their situations was really beautiful. I love celebrities and reading about a girl who's writing letters to dead celebrities got me in really fast. I don't think there's more to say. you really have to read this book an understand what I am saying. Just read it!
8. Panic by Lauren Oliver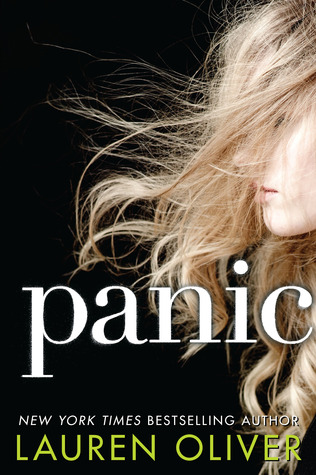 "It was so strange, the way that life moved forward: the twists and the dead ends, the sudden opportunities. The promise was always in the possibility."
What I love about Oliver is the ending of her books, the conclusion, the message she wants to give with the story. This book was not what I was expecting at all, it was way better. The description compared it to Hunger Games, but it's nothing like it. I loved the end and I could relate a lot to the characters and it's such a good book. 
9.To All The Boys I've Love Before by Jenny Han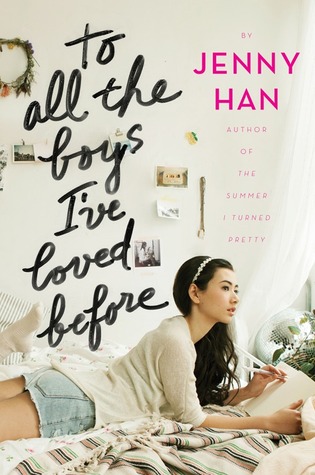 "Love is scary: it changes; it can go away. That's part of the risk."
I wanted to read this book just because the tittle sounded awesome and relatable. The book was not what I was expecting but it was so good! Swoon worthy. Nothing is like you excepted and there's a sequel coming up next year, so yeah! 
10. Falling Into Place by Amy Zhang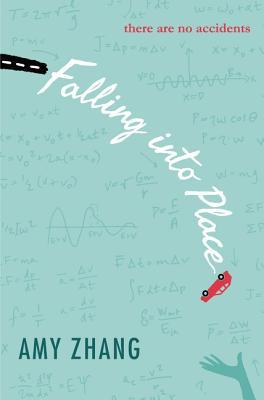 "She finally figure out that she, Liz Emerson, was the equal and opposite reaction. She was the consequence."
I had to read this book for a bookclub. It's a debut novel and it's amazing. It might be like " If I Stay" but I say is so much better. I end up loving it and crying. 
I recommend all these books. You should read them all if you haven't.
Please share any comment, opinion, reaction, anything you'd like.
Let's chat!
And thank you.
xx