Although this was the book chosen for my local bookstore bookclub, I was planning to read this book anyways. With such beautiful cover it's hard to resist.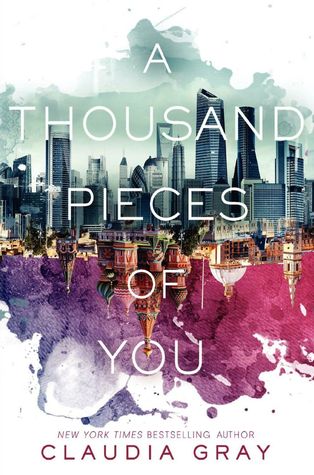 The Firebird allows people to jump into other dimensions. When Marguerite's father is murdered, she and her friend Theo must jump into other dimensions following it's killer, Paul. In each dimension they become another version of themselves and in those dimensions Marguerite begin to question Paul's guilt and her heart.
The book is okay. I give it extra points because it mentions The Beatles a lot, apart from that, I was not impressed. It was mostly predictable, awkward scenes, too much telling and not showing. The scenes when they discovered something new and shocking were too fast for me to realize what was happening. There's no cliffhanger. There's romance but not the type you get into it. It's not the book I will fangirl about.
Did you read " A Thousand Pieces Of You"?
Share your thoughts and comments or anything you'd like below.